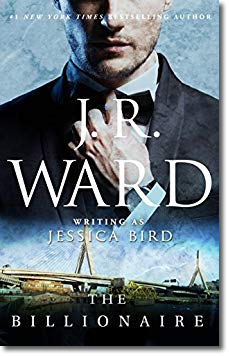 ORDER THE BOOK
THE BILLIONAIRE NEXT DOOR
---
HQN Books | February 15, 2016
---
This billionaire's got it bad, and that's not good… The first O'Banyon Brothers novel
from New York Times bestselling author J.R. Ward writing as Jessica Bird.
Take-no-prisoners deal-maker Sean O'Banyon (aka SOB) eats Wall Street financiers for lunch. So why is he losing sleep over a sweet-faced nurse in old jeans and a too-big T-shirt? Maybe it's those warm green eyes. Or the way she blushes when he gets personal. Maybe it's the way she challenges everything he's believed about himself for so long.
There's no denying they have serious chemistry. But sooner or later Lizzie will learn his deep, dark secrets. First, he has trust issues. Second, the whole family thing is not for him. And, last, he doesn't do relationships—even if there's something about Lizzie that makes him want everything he can't have…
A reader-favorite story previously published as The Billionaire Next Door.