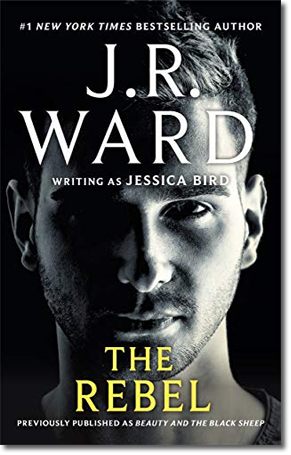 ORDER THE BOOK
MOOREHOUSE LEGACY: BEAUTY AND THE BLACK SHEEP
(THE REBEL / UNTIL YOU'RE MINE)
---
HQN Books | Original edition October 14, 2019
---
Only one woman can tame him…. Experience the first book in the Moorehouse Legacy series from New York Times bestselling author J.R. Ward writing as Jessica Bird, first published as Beauty and the Black Sheep!
Entrepreneur Nate Walker does whatever it takes to carve out his place in life. After rejecting his family's legacy and losing a gold-digging fiancé in the process, it's just him, his chef knives and his trusty old car on the road to developing a five-star restaurant… until the trusty old car breaks down in the Adirondacks, leading him right to White Caps Inn… and Frankie Moorehouse.
Suddenly Nate has a job he doesn't really need—and an affair that has to end when summer does. Except Frankie has a way about her. She gets under his skin. She even makes him want to do what he never thought he could: stay forever.
Originally published in 2005