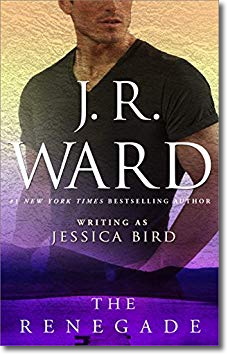 ORDER THE BOOK
FROM THE FIRST
(THE RENEGADE)
---
HQN Books | October 19, 2015
---
Only one woman can bring him to his knees. The third Moorehouse Legacy novel from New York Times bestselling author J.R. Ward writing as Jessica Bird.
It's bad enough that Alex Moorehouse has always yearned for his best friend's wife, Cassandra Cutler. When a boating accident makes her a widow, the grief—and the guilt—threaten to sink him. But his self-imposed reclusiveness is about to be destroyed by the arrival of the last person in the world he ever wants to lay eyes on again. As they reluctantly work together to rebuild his family's bed-and-breakfast, and his anguished heart in the process, will their growing bond be strong enough to survive both of their secrets?
A reader-favorite story originally published as From the First.