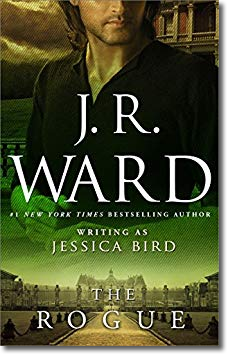 ORDER THE BOOK
A MAN IN A MILLION
(THE ROGUE / THE PERFECT DISTRACTION)
---
HQN Books | October 19, 2015
---
Only one woman can get past his guard. The Moorehouse Legacy finale from New York Times bestselling author J.R. Ward writing as Jessica Bird.
Michael "Spike" Moriarty has had a thing for Madeline Maguire ever since she first walked up to him as if she wasn't the most gorgeous woman on the planet and asked to see his tattoos. But he knows that the attraction can only go one way—he could never be the man for her. He has a dark history that very few know about, and even worse, it's all about to come to the surface.
Madeline's been burned enough in the past to know better, but Spike is the only man that has caught her eye time and time again. For some reason, he's determined to avoid her, but when she desperately needs help to ward off her scheming family, Spike is the one at her side. And even though he says they can only be friends, his actions speak a very different story…
A reader-favorite story originally published as A Man in a Million.